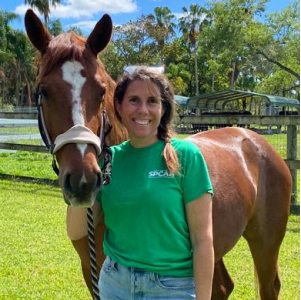 Board Member
Kristine V Caldas is an Executive Director and Area Manager for the Central East Miami Team, Chase Business Banking Florida.  She is responsible for the team's direction and oversees 9 Business Relationship Managers. 
Chase Business Banking Team works with business owners to help them grow and succeed by being their trusted advisor and providing a dedicated team of experts to help guide them through their financial decisions. 
Kristine has worked in the financial services industry in South Florida for over 25 years. She began her career with Chase Business Banking in 2011 as a Business Relationship Manager in the Broward Market.  She has in-depth experience in small business and commercial banking with a strong background in commercial credit. 
Additionally, Kristine is an active board member of the South Florida SPCA and board member of the Alliance for Florida's National Parks.  She serves on the JPM Chase Miami Dade Volunteer Leadership Group, the South Florida MLT Diversity Equity and Inclusion Committee and Business Banking Diversity Advisory Group.  Kristine is the co-chair for the business resource group Women on The Move® and Go Green Initiative in South Florida.  
Kristine and her husband Ben have three children: Michael, Olivia and Lucia.  They enjoy traveling, tennis, and spending time outdoors.