Our Sheep
Sheep are herd animals so we never adopt just one sheep by itself. All sheep adoptions must be at least two sheep. Generally our sheep are rehomed to hobby farmers or as pets. They can live comfortably among horses too. We thoroughly vet all our adopters so that no sheep get adopted back into the food chain.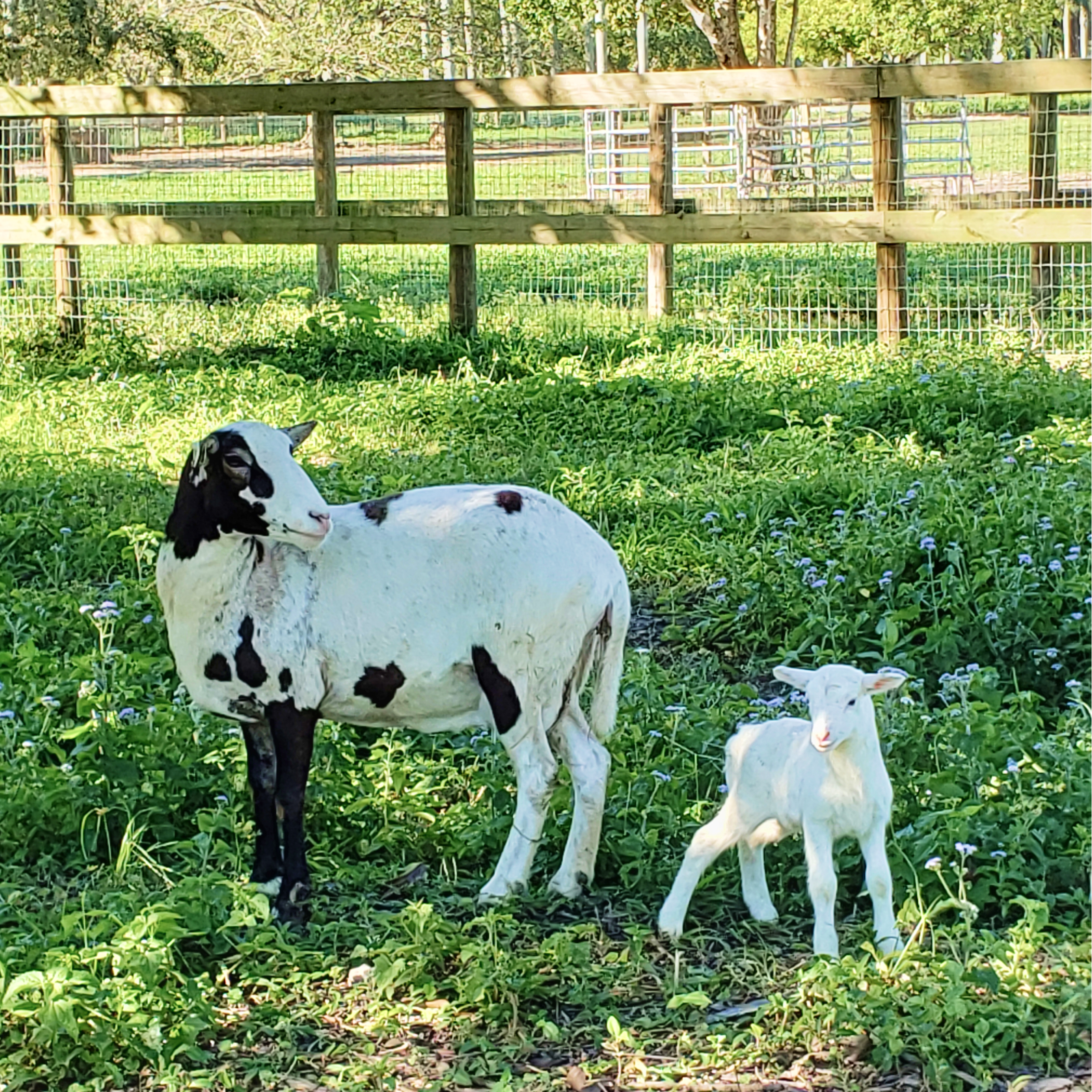 About Sheep
Generally the varieties of sheep we rescue are hair sheep. Hair sheep, such as the Barbados are generally hardy in our hot and humid environment. We do see varieties of wool sheep, and mixes too. Sheep need to be properly fed and can not be fed the same way as goats. Sheep hooves are very sensitive to being wet and need to have a dry surface to avoid hoof rot.
The SFSPCA has had to bottle feed baby sheep when mothers have been too malnourished to sustain the lambs themselves. Sheep are not as friendly as goats. Sheep tend to be suspicious, reserved and nervous, but bottle babies and young sheep can become very tame. Sheep are grazing animals and prefer to have nice pasture grass to graze on then say goats, who do not graze, but prefer to browse.
Our sheep herd is always changing so please inquire as to what specific sheep are available.
IMPORTANT: In accordance with Chapter 496.411, Florida Statutes, the Solicitations of Contributions Act, the following information is provided: Charity Name/Location: South Florida SPCA Society For The Prevention Of Cruelty to Animals, Inc./Homestead, FL; Florida Charity Registration #: CH9651. EIN: 65-0338657.
A COPY OF THE OFFICIAL REGISTRATION AND FINANCIAL INFORMATION MAY BE OBTAINED FROM THE DIVISION OF CONSUMER SERVICES BY CALLING TOLL-FREE 1-800-435-7352 WITHIN THE STATE OR OUTSIDE FLORIDA AT 850-410-3800. REGISTRATION DOES NOT IMPLY ENDORSEMENT, APPROVAL, OR RECOMMENDATION BY THE STATE.  Also see: www.FloridaConsumerHelp.com.