Sponsor a Rescue
Do you see horse abuse and want to be part of the solution? Do you see sheep, cows and goats in illegal slaughter situations and want to help give them a quality of life? Your donation helps provide a SFSPCA rescue with feed, board, medical care (including dental and farrier), as well as rehabilitation work and training. Rescue horses typically have unique needs and can cost over $11,000 a year for one horse!
Animals up for Sponsorship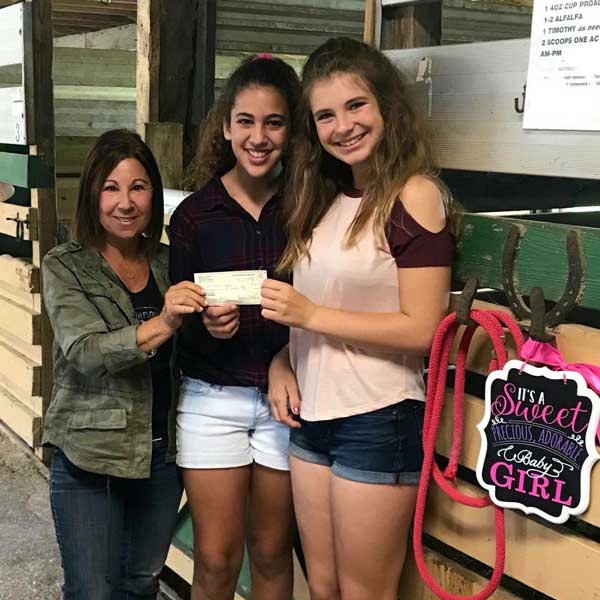 Pictured: SFSPCA Education/Outreach Coordinator Susie Martell with Sophie and Sarah from Gulliver Middle School, our very first sponsors of Free. Thank you, girls!
Benefit Packages
Help make a difference
Sponsorship is so easy. Just select the horse or livestock you wish to help, and pick the sponsorship package that's right for you!
Our benefit packages vary by sponsorship level, but all sponsors will receive a thank you letter along with a photo of your special SFSPCA rescue horse or livestock.
Sponsorship packages make lovely birthday or holiday gifts. You can Sponsor a Rescue in honor of a friend or in memory of a loved one. (We will send them a personalized letter notifying them of your thoughtful gift!) And schools and businesses can sponsor our rescues, too!*
Other ways you can help
*If sponsorship has you hankering for some real time with our rescues, please become a Member and join our Volunteer Program!
Become A Sponsor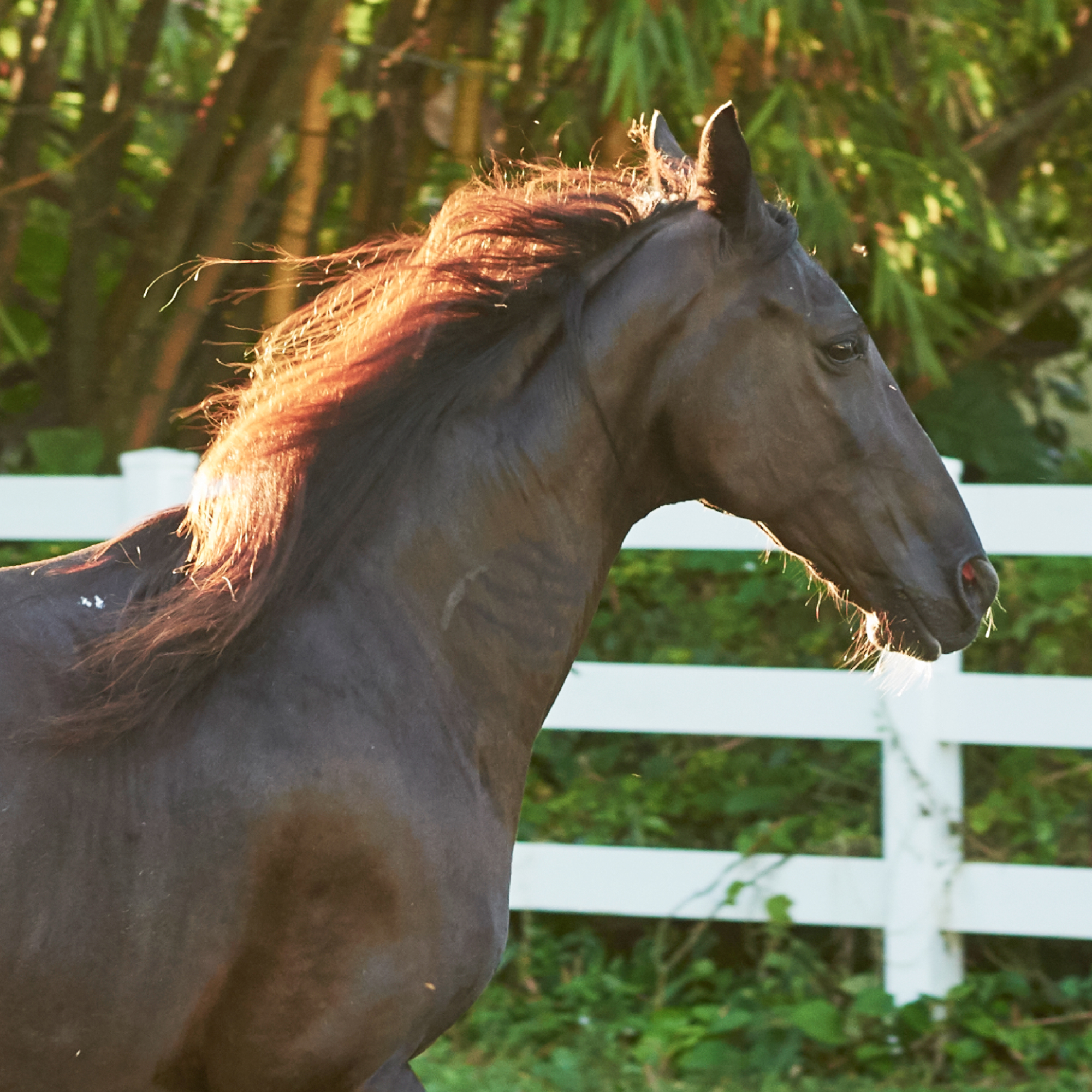 Each sponsorship helps save the lives of our rescue horses.
Once you sign up, there is an automatic monthly donation billed to your credit or debit card, depending on what package you choose. So, you pick your horse or livestock, your package, and the number of months you wish to sponsor.
You also have the option of paying the total number of sponsorship months up front.
All monies received will go to offset costs associated with daily care, medical needs, and training of the entire herd!**
So, what are you waiting for?
Sponsor a Rescue today and help save the lives of abused, abandoned and neglected horses or livestock!
As a Partner Sponsor, you will receive:
Sponsorship Certificate
Thank you "gift" letter and photo of your sponsored SFSPCA rescue horse
Name mention on your sponsored rescued horse's bio on our website
Tax deductible receipt acknowledging your cumulative annual donation and inclusion in SFSPCA's Annual Report
Recognition in our e-newsletter and social media (minimum $1,200 annual cumulative donation required)
Note: In the joyous occasion that your virtual horse is adopted, you will be offered the opportunity to select another rescue to fulfill your annual commitment.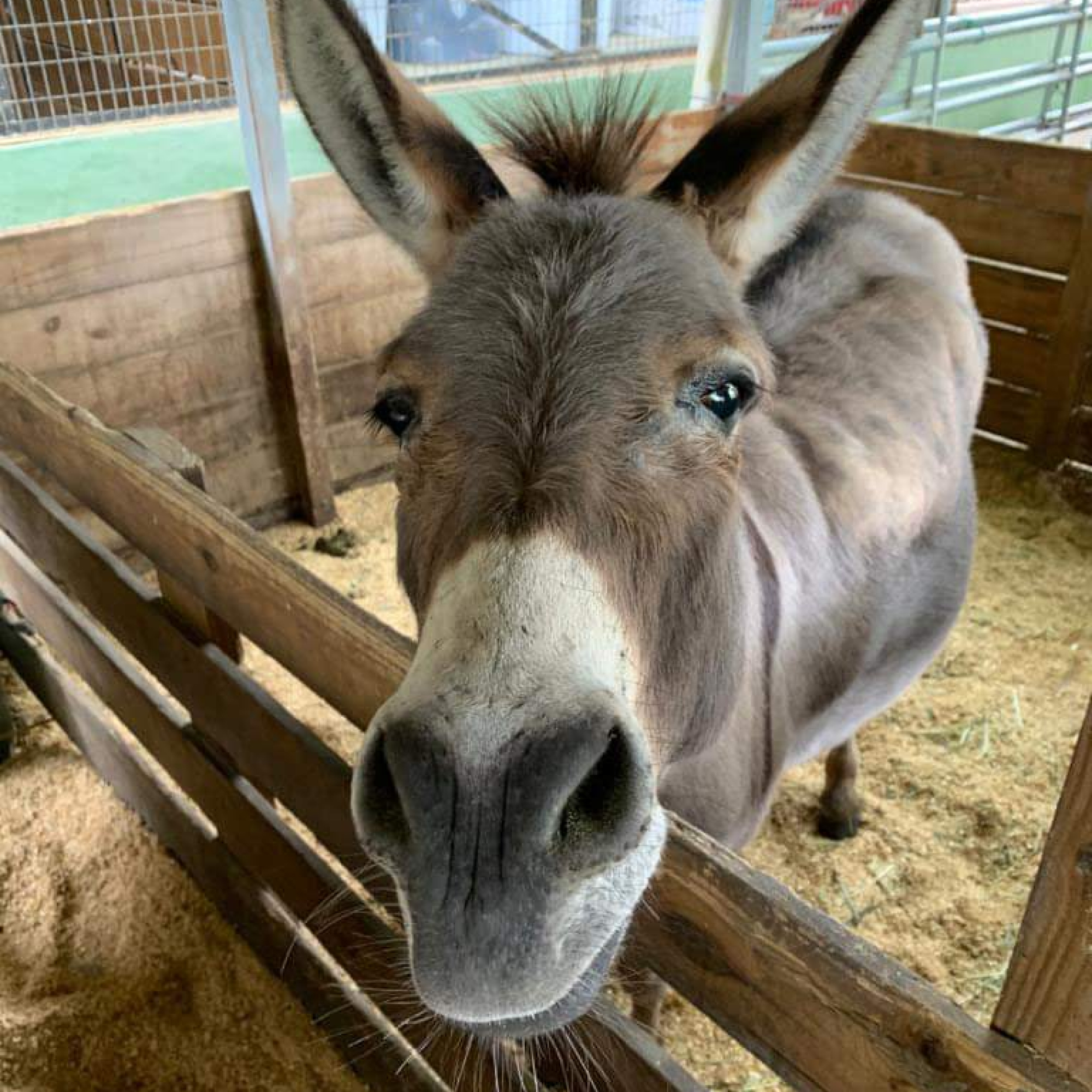 How are the funds used?
SFSPCA is not a sanctuary. Our goal is to rescue, rehabilitate and find permanent loving homes for as many horses as need us . Additionally we rescue and rehome as many livestock animals as need us. We are on call to rescue horses and livestock, as well as an odd variation of other animals 24 hours a day, 7 days a week 365 days a year. We provide and care for large numbers of animals every day.
The funds raised through this program will be used to offset the feed, board, medical, dental, farrier care and training of all the rescue horses. Due to the constant influx and adopting out of horses, the funds are not guaranteed to be applied to a specific horse. If you wish to make a one-time donation for the special needs of a specific horse, please contact us at info@helpthehorses.org.
IMPORTANT: In accordance with Chapter 496.411, Florida Statutes, the Solicitations of Contributions Act, the following information is provided: Charity Name/Location: South Florida SPCA Society For The Prevention Of Cruelty to Animals, Inc./Homestead, FL; Florida Charity Registration #: CH9651. EIN: 65-0338657.
A COPY OF THE OFFICIAL REGISTRATION AND FINANCIAL INFORMATION MAY BE OBTAINED FROM THE DIVISION OF CONSUMER SERVICES BY CALLING TOLL-FREE 1-800-435-7352 WITHIN THE STATE OR OUTSIDE FLORIDA AT 850-410-3800. REGISTRATION DOES NOT IMPLY ENDORSEMENT, APPROVAL, OR RECOMMENDATION BY THE STATE.  Also see: www.FloridaConsumerHelp.com.