Our Cows
Cows, calves, steers and bulls of all types and variety have been rescued by the SFSPCA. We have had Cracker Cows, Beef Bulls, Dairy cows, and all variety of bovine. Once rehabilitated we are charged with the challenge of finding a sanctuary or warm hearted farmer who will accept our cows with a promise they will not enter the food chain. Rehoming cows is one of our bigger challenges in rehoming our rescue population. We thoroughly vet out all adopters of livestock to ensure they are being placed in a quality home.
Cows Available to Adopt & Sponsor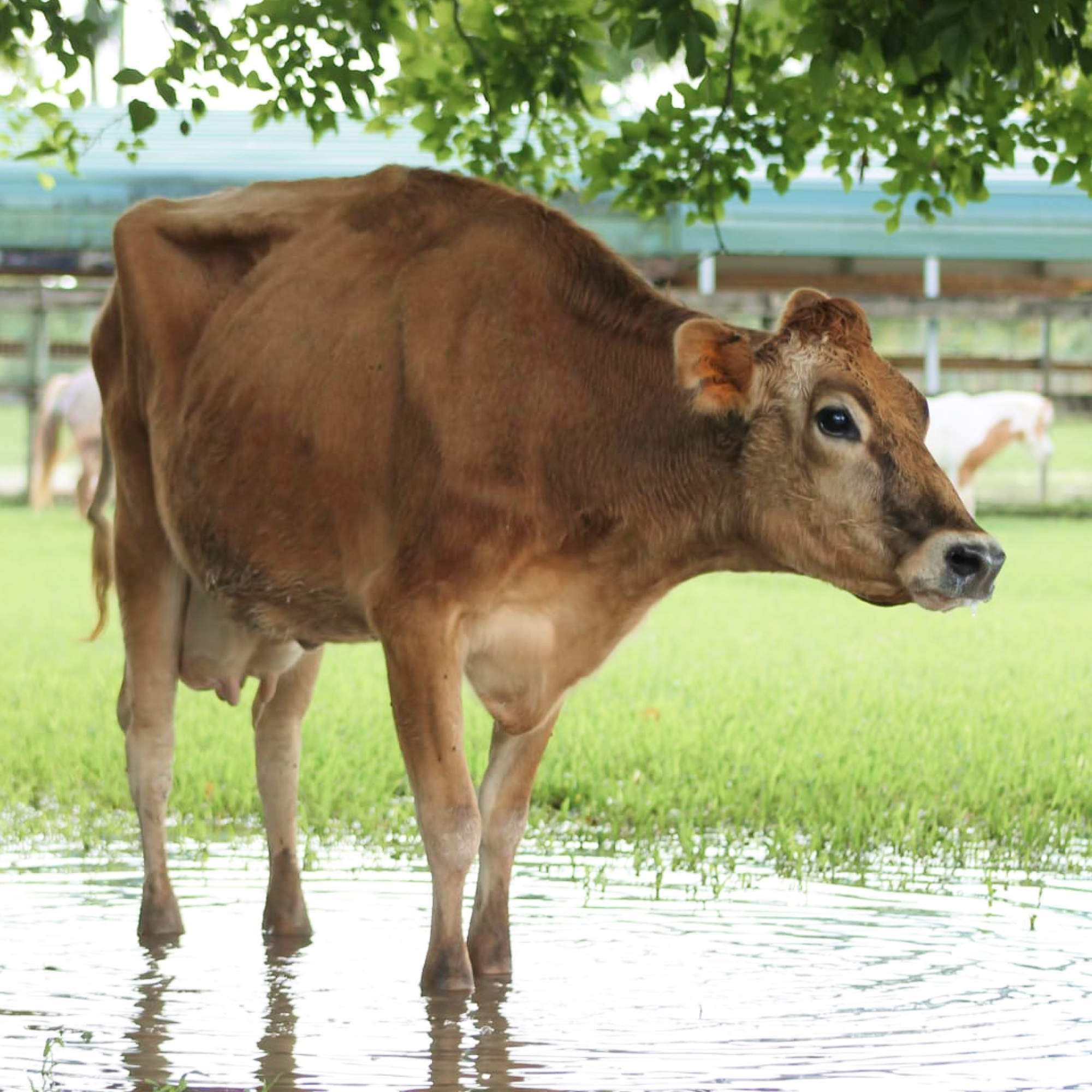 About Cows
Adopters need to know that cows are not able to live on South Florida grass alone. They need to be feed quality forage and feed particularly formulated for cows. Cows also need a parasite control regime to ensure good health. Cows are grazing animals so good pasture grass should be part of their diet.
Cows can become very friendly, however they don't always understand their size relative to humans, and even though it's a friendly nudge, it can knock you over. Cows prefer to be in the company of other cows, so we make sure our cows will either be living with other cow friends or that they are rehomed with a friend from the SPCA herd.
IMPORTANT: In accordance with Chapter 496.411, Florida Statutes, the Solicitations of Contributions Act, the following information is provided: Charity Name/Location: South Florida SPCA Society For The Prevention Of Cruelty to Animals, Inc./Homestead, FL; Florida Charity Registration #: CH9651. EIN: 65-0338657.
A COPY OF THE OFFICIAL REGISTRATION AND FINANCIAL INFORMATION MAY BE OBTAINED FROM THE DIVISION OF CONSUMER SERVICES BY CALLING TOLL-FREE 1-800-435-7352 WITHIN THE STATE OR OUTSIDE FLORIDA AT 850-410-3800. REGISTRATION DOES NOT IMPLY ENDORSEMENT, APPROVAL, OR RECOMMENDATION BY THE STATE.  Also see: www.FloridaConsumerHelp.com.