Become a Volunteer
Ready to Join Us?
To Become An Official SFSPCA Volunteer,
Please Note:
You must have a current annual membership with the SFSPCA
The minimum age for volunteers is 12
Volunteers under 17 must be accompanied by an adult
Attending an Orientation and Horse Safety Class is required of all volunteers
Click on and follow the step-by-step instructions below to become an authorized volunteer!
Upon Completion Of The Volunteer Orientation / Safety Class
You will be eligible to volunteer for Ranch Hand duties and other volunteer activities.
You will also receive one volunteer t-shirt after you have volunteered four times at the Rescue Ranch. Additional t-shirts are available (for volunteers only) at $10 each.
If you have any questions or need more information, email us at info@helpthehorses.org.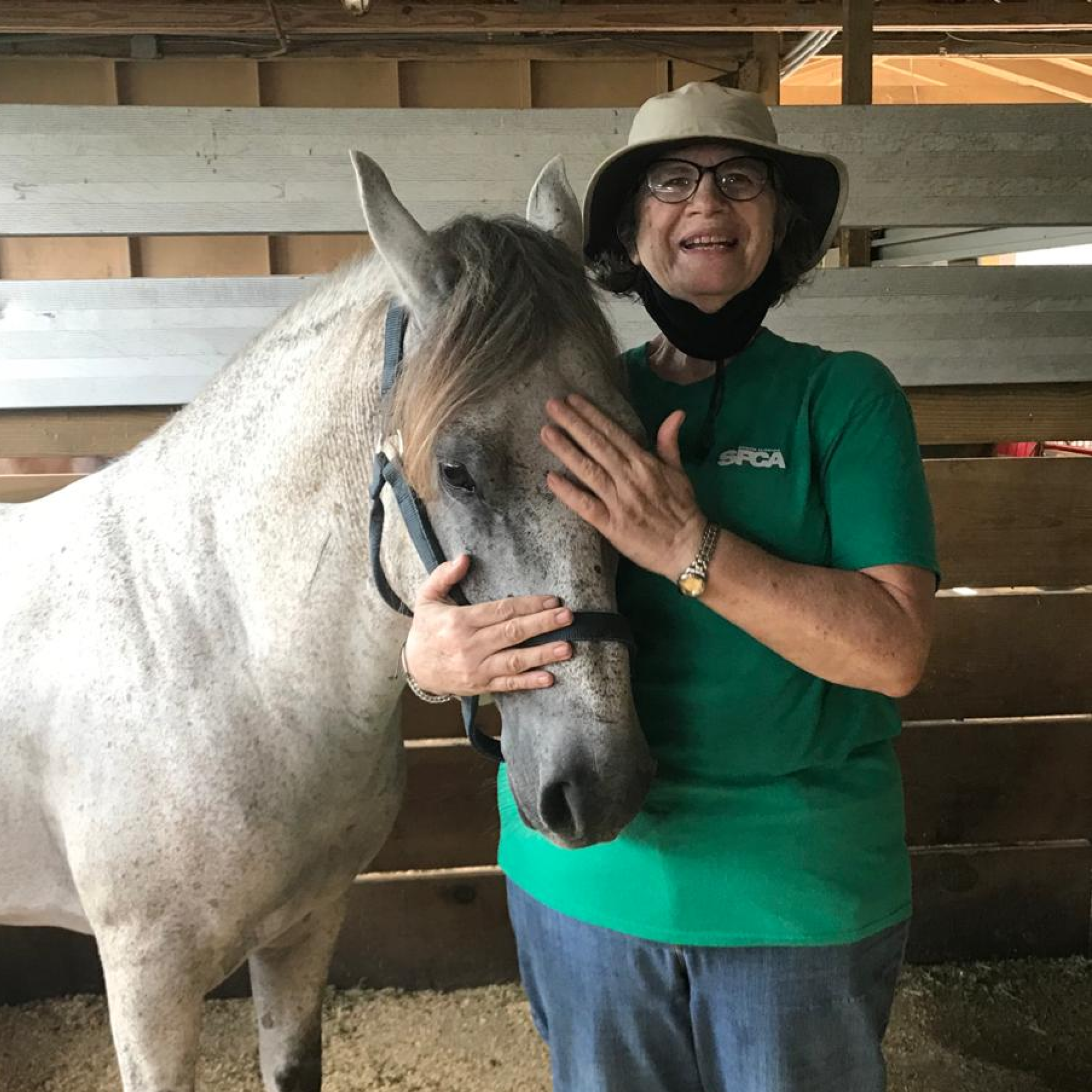 IMPORTANT: In accordance with Chapter 496.411, Florida Statutes, the Solicitations of Contributions Act, the following information is provided: Charity Name/Location: South Florida SPCA Society For The Prevention Of Cruelty to Animals, Inc./Homestead, FL; Florida Charity Registration #: CH9651. EIN: 65-0338657.
A COPY OF THE OFFICIAL REGISTRATION AND FINANCIAL INFORMATION MAY BE OBTAINED FROM THE DIVISION OF CONSUMER SERVICES BY CALLING TOLL-FREE 1-800-435-7352 WITHIN THE STATE OR OUTSIDE FLORIDA AT 850-410-3800. REGISTRATION DOES NOT IMPLY ENDORSEMENT, APPROVAL, OR RECOMMENDATION BY THE STATE.  Also see: www.FloridaConsumerHelp.com.