Our Goats
The SFSPCA has rescued, rehabilitated & rehomed herds as large as 50 goats. Generally the goats that the SFSPCA rescues are of the dairy or meat varieties. On occasion we will have some of the dwarf varieties. Goats are herd animals so we don't rehome any goats without at least one goat friend. When we have goat families we try to keep them together as well. We have rehomed goats as pets, but we have also rehomed our goats for jobs like clearing cemeteries and highways. We thoroughly vet all our adopters so that no goats get adopted back into the food chain.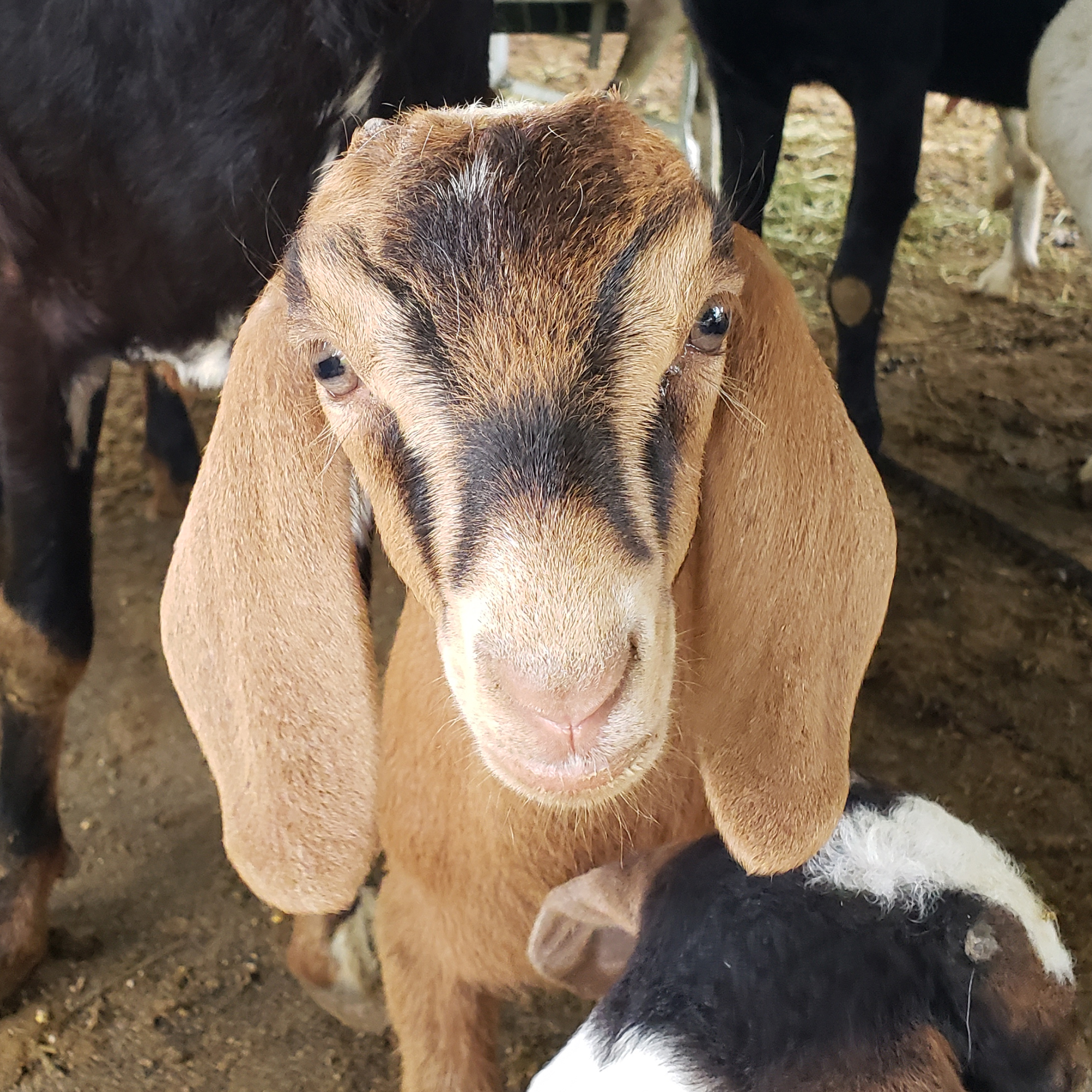 About Goats
Goats are generally a hardy animal when living in South Florida, but they still need to be properly cared for, including proper feed, hoof care and parasite control. Goats do not graze like sheep, they are browsers. Goats prefer weeds, tree bark, tree leaves, and things of that nature. Goats feet are very susceptible to hoof rot so they need to have ways to keep their hooves dry. Goats and sheep can not be fed the same way. Goats and sheep have different nutritional needs.
Goats are very smart and easily trained. They can also seem to have a sense of humor and be very amusing to watch. Goats love to climb things and play head butting games with each other. Goats can become very tame and can enjoy interacting with their humans.
IMPORTANT: In accordance with Chapter 496.411, Florida Statutes, the Solicitations of Contributions Act, the following information is provided: Charity Name/Location: South Florida SPCA Society For The Prevention Of Cruelty to Animals, Inc./Homestead, FL; Florida Charity Registration #: CH9651. EIN: 65-0338657.
A COPY OF THE OFFICIAL REGISTRATION AND FINANCIAL INFORMATION MAY BE OBTAINED FROM THE DIVISION OF CONSUMER SERVICES BY CALLING TOLL-FREE 1-800-435-7352 WITHIN THE STATE OR OUTSIDE FLORIDA AT 850-410-3800. REGISTRATION DOES NOT IMPLY ENDORSEMENT, APPROVAL, OR RECOMMENDATION BY THE STATE.  Also see: www.FloridaConsumerHelp.com.