HeeHaw thanks you for his fly mask
Thank You for Your Support
You can purchase items at our local supplier, Robbie's Feed & Supply in Homestead, FL, or online at our Amazon Wish List.
Amazon Wish List
Items may also be sent directly to:
South Florida SPCA
Attn: Laurie Waggoner
P.O. Box 924088
Homestead, FL 33092
(We will mail you a donation receipt for tax purposes.)
Horse & Livestock Supplies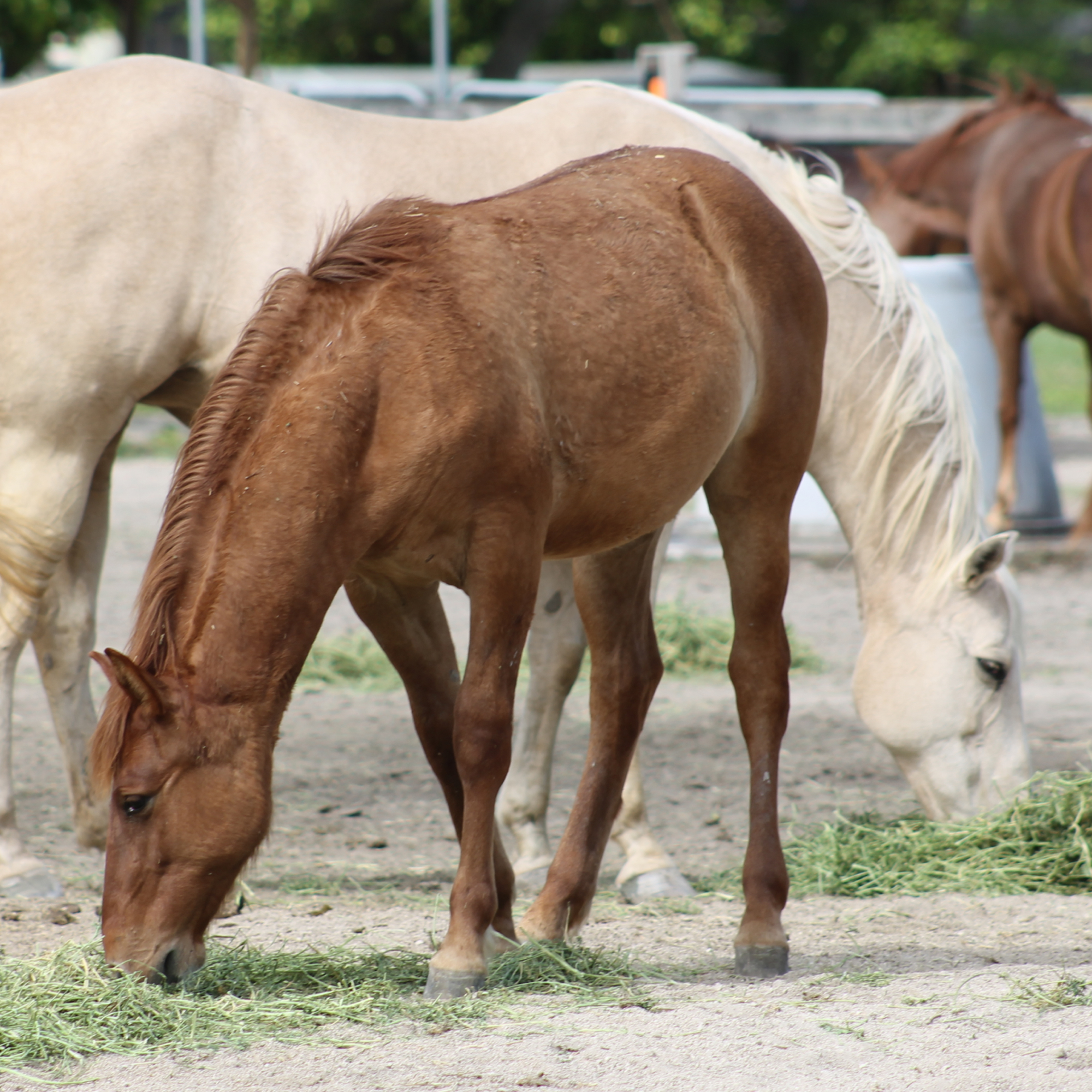 Have Questions?
Feed & Supplements
German Muffins, (1lb) $15.99
Himalayan Salt Blocks on Rope, $6.99
Vita-E & Selenium Crumbles
Acti-Flex, $33.99
One AC, $32.99
Purina Omolene 200, $19.75
Purina Strategy Healthy Edge, $18.95
Purina Equine Senior (regular), $21.95
Pro Add Ultimate, $39.95
Alfalfa Pellets (for Titan to prevent colic), $14.95
Triple Crown Forage (for minis/ponies at turnout)
First Aid & Wound Care
Elastikon Elastic Tape (3″ x 2.5 yards), $35.99
Elastikon Elastic Tape (4″ x 2.5 yards), $69.99
4″ x 4″ Gauze Sponges, $9.99
Kopertox, $31.99
Thrush Clear
Corona Multi-Purpose Ointment (any size)
General Supplies
SWAT Flying Insect Control Ointment
Spray Bottles
Cashel Fly Masks (Horse Size) $22.99
Redmond Rock on a Rope, $10.99
Pyranha Wipe & Spray (quart)
Pyranha Wipe & Spray (gallon), $61.99
Cowboy Magic Concentrated Detangler & Shine
Show Sheen (quart)
Show Sheen (gallon), $43.99
Farnam Vetrolin Bath Shampoo
Mane & Tail Shampoo (quart), $6.99
Mane & Tail Shampoo (gallon), $24.99
Mane & Tail Conditioner (quart), $6.99
Mane & Tail Conditioner (gallon), $24.99
Weaver Poly Lead Rope (any color)
Weaver Poly Halter, Yearling (any color)
Weaver Poly Halter, Average (any color)
Durafork Pitchfork (any color)
*Note: Prices subject to change
IMPORTANT: In accordance with Chapter 496.411, Florida Statutes, the Solicitations of Contributions Act, the following information is provided: Charity Name/Location: South Florida SPCA Society For The Prevention Of Cruelty to Animals, Inc./Homestead, FL; Florida Charity Registration #: CH9651. EIN: 65-0338657.
A COPY OF THE OFFICIAL REGISTRATION AND FINANCIAL INFORMATION MAY BE OBTAINED FROM THE DIVISION OF CONSUMER SERVICES BY CALLING TOLL-FREE 1-800-435-7352 WITHIN THE STATE OR OUTSIDE FLORIDA AT 850-410-3800. REGISTRATION DOES NOT IMPLY ENDORSEMENT, APPROVAL, OR RECOMMENDATION BY THE STATE.  Also see: www.FloridaConsumerHelp.com.