On Friday, May 19, 2017, students, teachers and parents from the Cushman School visited the South Florida SPCA's rescue ranch for a day of hands-on learning and fun with rescued horses. It punctuated the group's philanthropic efforts for SFSPCA, which held a bake sale to raise an impressive $540 for the rescues.
SFSPCA Education/Outreach Coordinator, Susie Martell, gave a presentation on the organization's mission, and answered questions about equine care and welfare. Afterward, the students learned how to bathe and groom on horses Belle, Diva and Farley. Paint handprints on Farley were a big hit, as were the rides on Diva! At the end of it all, the group of 22 enjoyed treating the horses with apples and carrots. Said one parent, "This was a great learning experience for all of us! What an eye opener!"
Special thanks to their teachers, chaperoning parents, and SFSPCA board members, staff and volunteers who made the day one to remember.
South Florida SPCA Horse Rescue is delighted to welcome groups to the ranch as part of its Education and Outreach Program. Those interested in coordinating a visit may contact Susie Martell at .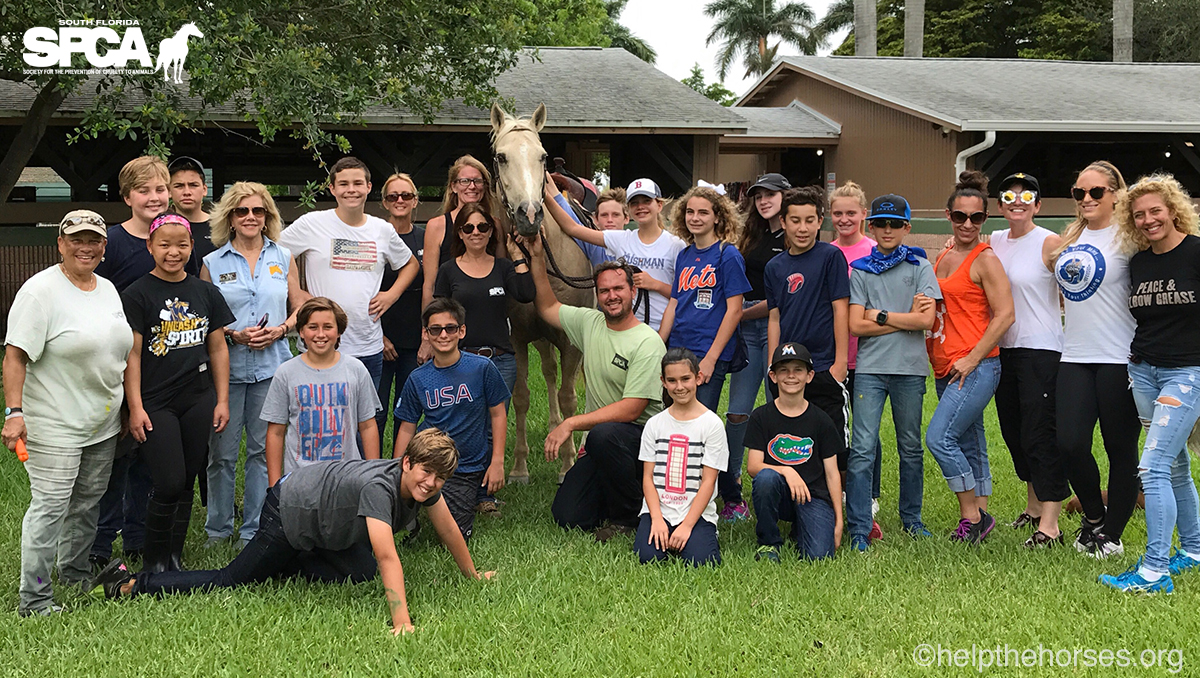 Please click on the photos below to enlarge. (Photo credit: Susie Martell)