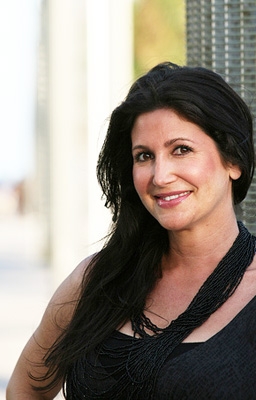 It's for real, and it's for charity! Miami Beach, Florida-based cosmetics company, Beauty For Real, recently announced its "Beauty Heroines" as part of its Beauty & Grace campaign. Kim Rodstein, realtor and South Florida S.P.C.A. vice president, was chosen along with 10 other luminous ladies who are a force for good.
The company states on its website, "The Beauty and Grace campaign recognizes women who not only look beautiful, but also live their lives beautifully. We call them 'Beauty Heroines' as they are actively working to positively change others' lives. They are nominated by others wishing to celebrate the commitment these beautiful women make supporting a cause that touches them in a personal way. Each season, to recognize and honor her outstanding contributions, a Beauty Heroine chooses her favorite Beauty For Real product, then we donate 25% of web sales of her product to the cause or foundation of her choice. She is celebrated for her efforts, and her cause receives a sizable donation!"
The brand is geared toward women on the go…core products even sport built-in mirrors and LEDs for ease of application anywhere, anytime. Definitely a woman on the go, Rodstein says her top two, can't-live-without products are the Beauty For Real Miracle Mascara and the Light Up Lip Gloss.
To purchase these products and help our horses, simply click on the product photos below. To view Kim's profile on the Beauty For Real website, click here.