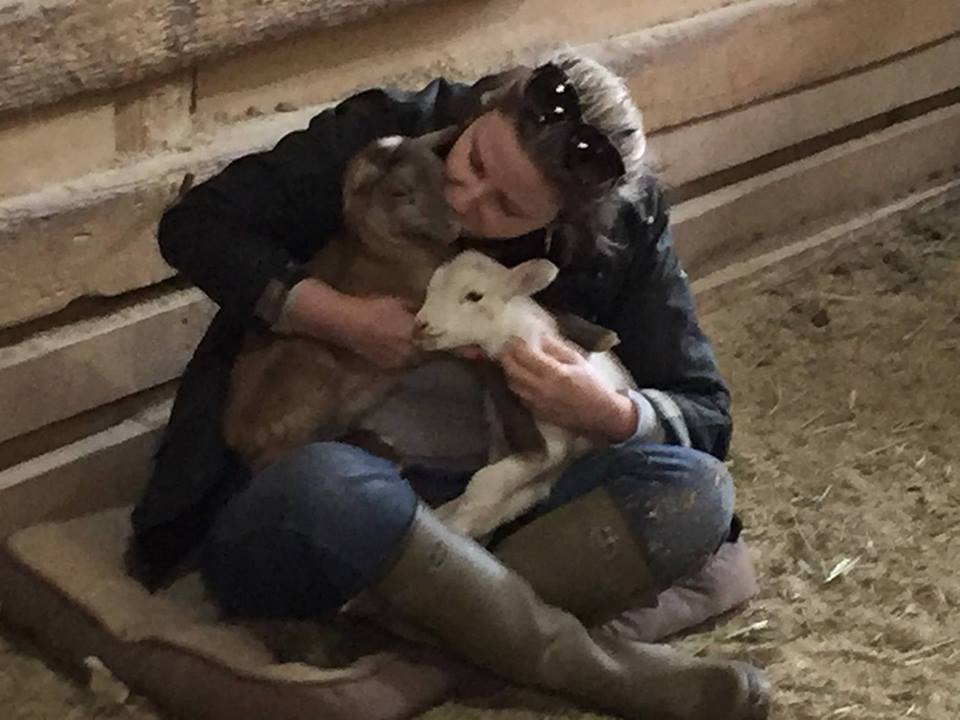 January 31, 2017 – TWINS!!! We got a very sweet surprise at the ranch this past Thursday morning when one of our newly rescued sheep began giving birth to not one, but two, baby lambs. The first, a female (brown), was born around 10:00am. The birth of the male (white), came very shortly afterward. (Watch video below.)
While delighted and excited with the birth, we grew concerned with the mother's ability to produce milk, and most especially the critical colostrum the lambs needed within their first 24 hours. We were able to get powdered colostrum and gave it to them via syringe every hour, while holding our collective breath. So far, so good! The mom is now allowing the female to nurse, while the male is being strictly bottle fed. They've been getting tons of love and attention by our staff and volunteers, and we feel optimistic about their viability at this point.
We rescued the three sheep on Monday, January 23, after they were reported running through a residential area in Southwest Miami-Dade.
Now, what to name them…