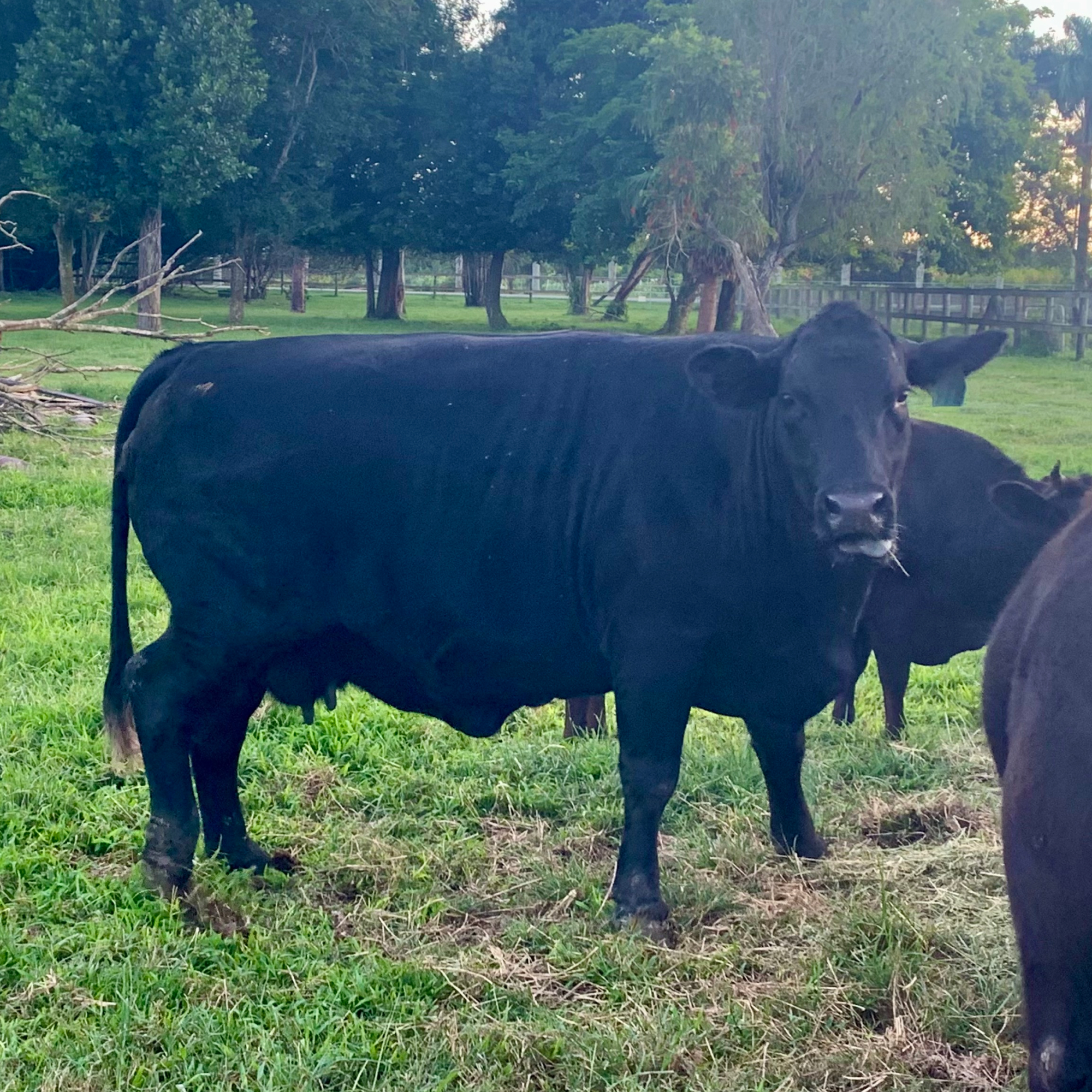 Blue
Livestock Type
Beef
Sex
Cow
Year of Birth
Unknown
Arrival to Farm
February 24, 2022
My Story
Blue was found abandoned near 200th Street in February 2022, running through rural farmland and dangerous roads for two weeks. The SPCA team spent over 2 days trying to rescue her, and eventually a veterinarian from Avocado Animal Hospital lassoed her on horseback.
Blue is the resolute matriarch of the SPCA herd. She is bonded with Indy, who is often found resting his head on her shoulder. She is shy compared to some of her fellow cows, but not aggressive.
IMPORTANT: In accordance with Chapter 496.411, Florida Statutes, the Solicitations of Contributions Act, the following information is provided: Charity Name/Location: South Florida SPCA Society For The Prevention Of Cruelty to Animals, Inc./Homestead, FL; Florida Charity Registration #: CH9651. EIN: 65-0338657.
A COPY OF THE OFFICIAL REGISTRATION AND FINANCIAL INFORMATION MAY BE OBTAINED FROM THE DIVISION OF CONSUMER SERVICES BY CALLING TOLL-FREE 1-800-435-7352 WITHIN THE STATE OR OUTSIDE FLORIDA AT 850-410-3800. REGISTRATION DOES NOT IMPLY ENDORSEMENT, APPROVAL, OR RECOMMENDATION BY THE STATE.  Also see: www.FloridaConsumerHelp.com.