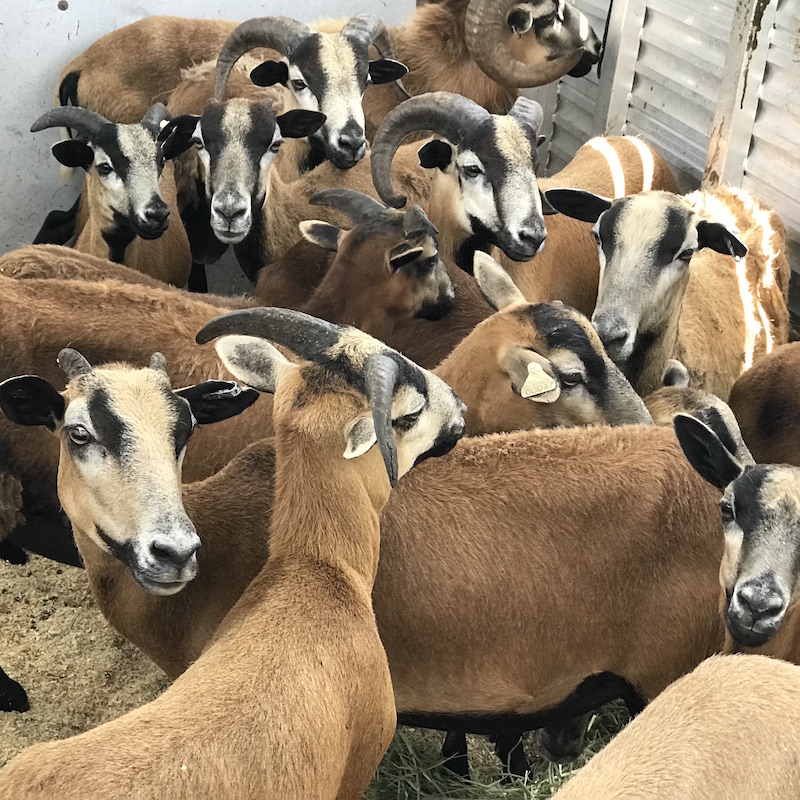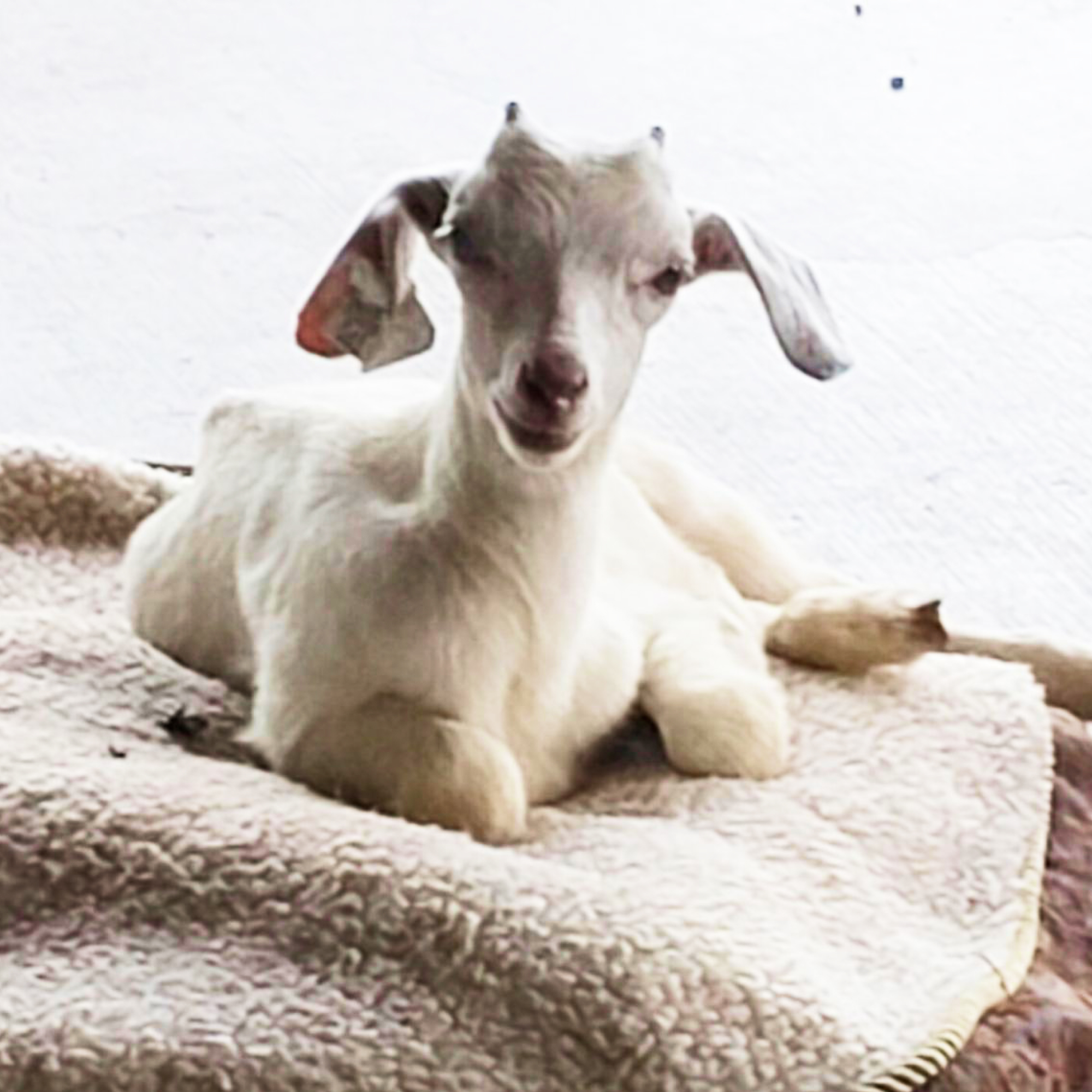 Freedom Gained
The Fourth of July, Independence Day, may not have come this year with customary big celebrations. There was, however, freedom gained for almost 100 farm animals held under horrible conditions.
For all the beauty of Redland, thick foliage, fences, and properties set back from the road can also hide grim secrets.
The Miami-Dade Fire Department was called to a fire in the vicinity of SW 136th Street and SW 197th Avenue over the holiday weekend. In bringing that under control, they noticed pens with animals on another property in the vicinity. It was an area where more than 400 animals had been rescued from cruel conditions a previous time. The responders quickly contacted Miami-Dade Animal Services and Miami Dade Police Department Agricultural Unit; units empowered to take legal and rescue action. They initiated the procedure to gain a warrant and in turn contacted the South Florida Society for the Prevention of Cruelty to Animals (SFSPCA).
"Operation Goat" was set into motion; expert volunteers of SFSPCA prepared for the heart-wrenching scene they have encountered too often.
"We hoped to go in about 11:00 a.m., but the warrant wasn't signed yet," explained Chris Septer, Executive Director, South Florida SPCA. They had trailers and equipment ready to go. "It was closer to 1:00 p.m., and it was about 1:30 in the morning when Laurie Waggoner brought the last cow to the ranch."
It was an exhausting day and night for the three teams of almost 18 people who entered into the location, "Like a scene of 'hell' with smoldering trash everywhere, not a blade of grass, and defenseless starving animals being enveloped by horrible smoke." The total count rescued was 86 goats and sheep, 12 cows, and 1 pony. The veterinarian had to humanely euthanize one goat and there may be a few more too weak to respond to treatment. "Aside from malnutrition, many of the goats and sheep are suffering from Foot Rot. Foot Rot is a common but crippling infection of sheep and goats. Some of these animals cannot even walk on their feet, instead opting to crawl on their knees. These animals will require daily treatment of all their hooves until such time as they can walk normally again. Many have pink eye, respiratory infections and are receiving antibiotics as well." They were transported to the rescue ranch where, "Currently all the animals are receiving species specific care, including diets, grazing, protection from the elements and veterinary care as needed."
One baby goat in particular is orphaned and being bottle fed by Septer. "We took kid milk with us knowing there were likely to be some orphans," she said.
Septer, who grew up in Kendall, has been around and loved animals all her life. She no longer boards horses at her place, although she does have two rescue horses. She also train dogs, to include agility training for tasks like sheep herding. She took on the position with South Florida SPCA in January and is quite familiar with the rescue ranch. "When I was in my early teens, I was a member of a program called Leadership South Dade, and I stomped all over this ranch."
Waggoner is the one who founded The South Florida Society for the Prevention of Cruelty to Animals as a private, non-profit 501(c)(3) organization in 1992.
"It is dedicated to the rescue, rehabilitation and adoption of abused, neglected and abandoned horses and other livestock. The organization also educates the community about responsible animal care, animal ownership and promotes the welfare of animals through local and national advocacy. South Florida SPCA works in partnership with local law enforcement." [Of note, their focus is horses and large animals, not cats and dogs.]
The Fourth of July major effort adds to the more than 2,500 horses and other livestock they have rescued since they were established. The 10-acre ranch has been a haven for seven years, providing a space where the animals can be carefully rehabilitated. As with most of the animals brought to the ranch, those from the recent rescue will be available for adoption later.
Although people do contact South Florida SPCA with concerns about known or suspected abuse, as the non-profit, they cannot take initial action. Individuals should report all cases to 305-4-POLICE (non-emergency in Miami-Dade). There is extensive information about SFSPCA's work and how to become involved at their website of https://spca-sofla.org
Like most non-profits, donations have been curtailed due to the economic impact of COVID-19 and this unexpected large influx of animals requiring a high level of care is straining their resources. Individuals can make a special contribution through the website, contact Chris Septer, Executive Director at (305) 796-9107 or send a check to SFSPCA P.O. Box 924088, Homestead, FL 33092
IMPORTANT: In accordance with Chapter 496.411, Florida Statutes, the Solicitations of Contributions Act, the following information is provided: Charity Name/Location: South Florida SPCA Society For The Prevention Of Cruelty to Animals, Inc./Homestead, FL; Florida Charity Registration #: CH9651. EIN: 65-0338657.
A COPY OF THE OFFICIAL REGISTRATION AND FINANCIAL INFORMATION MAY BE OBTAINED FROM THE DIVISION OF CONSUMER SERVICES BY CALLING TOLL-FREE 1-800-435-7352 WITHIN THE STATE OR OUTSIDE FLORIDA AT 850-410-3800. REGISTRATION DOES NOT IMPLY ENDORSEMENT, APPROVAL, OR RECOMMENDATION BY THE STATE.  Also see: www.FloridaConsumerHelp.com.