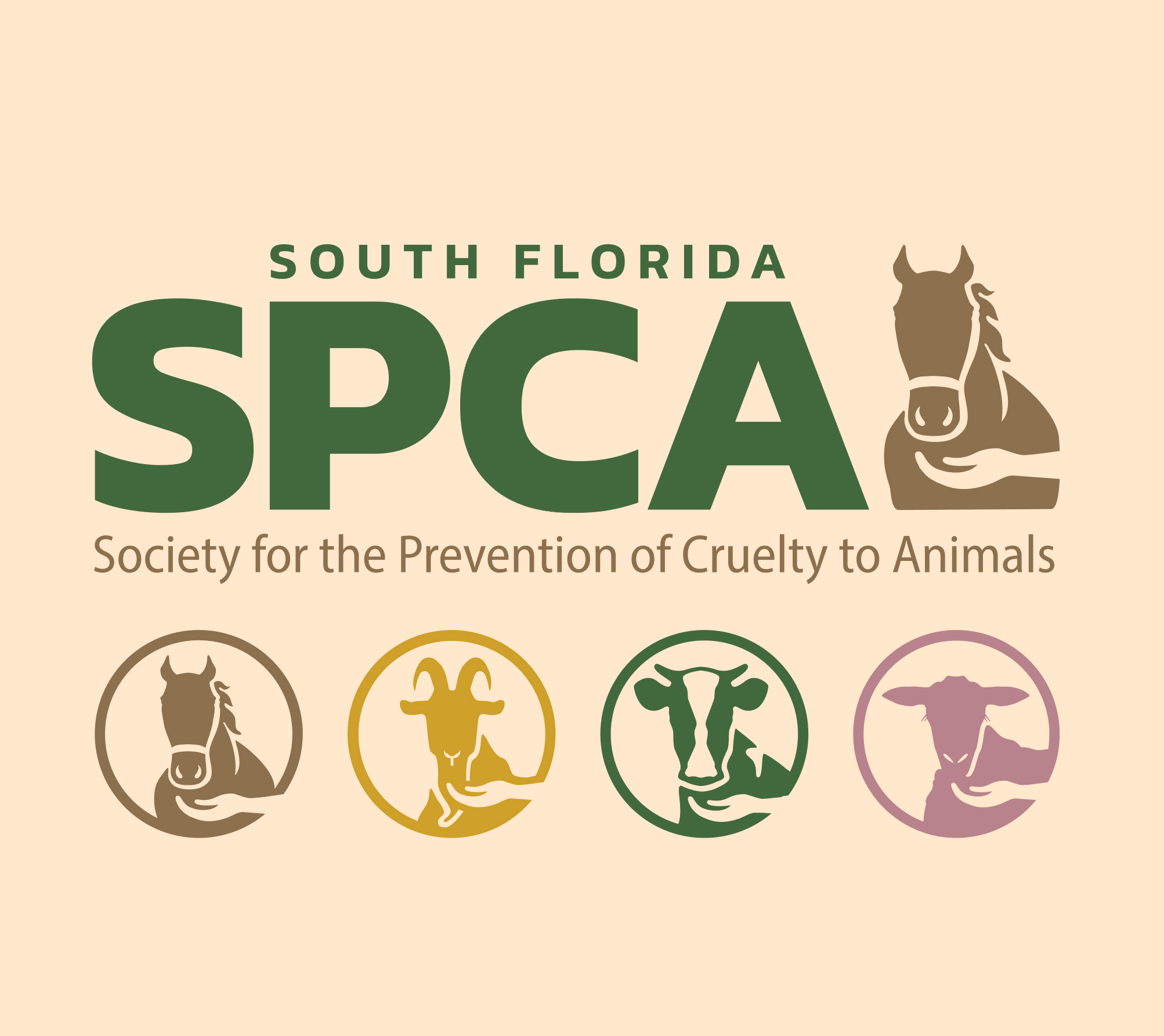 MIAMI, FL – July 1, 2021
The South Florida SPCA (SFSPCA), Miami-Dade County's equine and livestock rescue organization, recently announced the launch of its new brand identity, redesigned logo, and website.
These changes come at a time when the nonprofit is evolving its services and expanding its animal intake.
The premiere marks the start of a new era for SFSPCA with a broadened animal species' intake and an enhanced "hoof print" across the community. The new logo with accompanying icons is bolder, clearer and brings together elements that represent the gamut of animals served – horses, sheep, goats, and cows – and showcases the love affair between animals and humans.

The brand design and the logo aim for high flexibility of use and are intended for both print and digital applications. The realignment of the SFSPCA's brand design was most needed as the organization has evolved from a simple equine rescue and rehabilitation center to a livestock care and rehoming facility. The changeover of the new brand design is due to be fully completed by the September 2021.
"By formulating a new look, we hope that our appeal to donors and friends will continue to grow, and that the organization will secure further support for its mission," said David Bialski, Chairman of the Board of Directors.
Last year alone, 199 horses and livestock were saved by the SFSPCA.
The new visual interpretation of the brand is very different from that presented by SFSPCA in the past – it is bolder with thicker, stronger lines and more vibrant colors. The prime logo is the horse accompanied by the secondary icons which can be used together or independently.
The logo and icons, construed of circular rings depict the circle of life, a constant loop focused on the never-ending need to help animals who are suffering. The bold lines provide a feeling of strength, a must-have attribute of those involved in animal rescue, and the open hand under each icon depicts the love and responsibility people have to care for these animals.
The logo's designer, Jessica Santa-Cruz of Softshell Design, LLC. understood the importance of updating the corporate identity.
"In the new brand design, we have created authentic visuals, depicting the depth of the work of the SFSPCA," said Chris Septer, SFSPCA's Executive Director.
The SFSPCA re-energized commitment cannot only be seen in the logo design but also in its new website, www.helpthehorses.org, and more importantly, in the brand personality of the organization with improved customer service, enhanced donor relations, larger volunteer corps and a strong working board.