If you guessed Feed & Veterinary Care, you were right!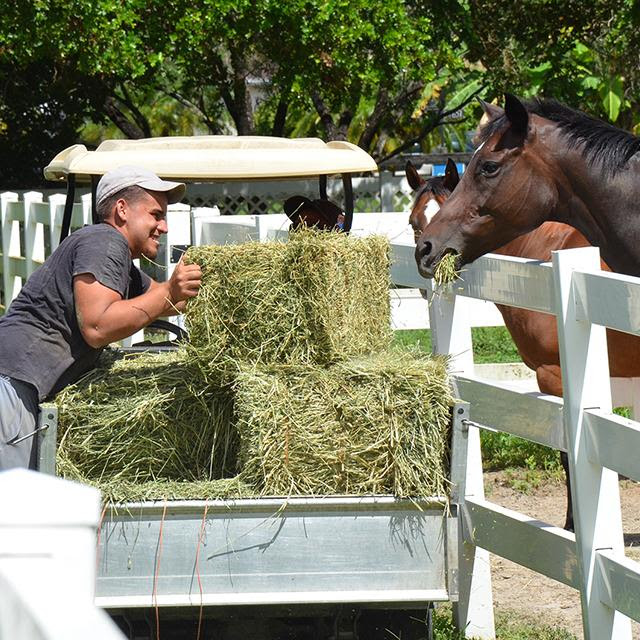 We've been told the transformations of many our horses after we have rehabilitated them are nothing short of miraculous. And, while we have witnessed many incredible comebacks, at the heart of their success stories is simply nutritious feed and proper veterinary care.
Right now, La Bolichera and Fancy Fire, two emaciated and ailing Thoroughbred mares we rescued in a cruelty case just a little over a week ago, are feeling the immediate benefits of plentiful food and medical attention. Those two basic necessities are literally saving their lives as you read this.
We look forward to the day when we can share their transformation photos and recovery stories with you. For now, here are their "before" pictures: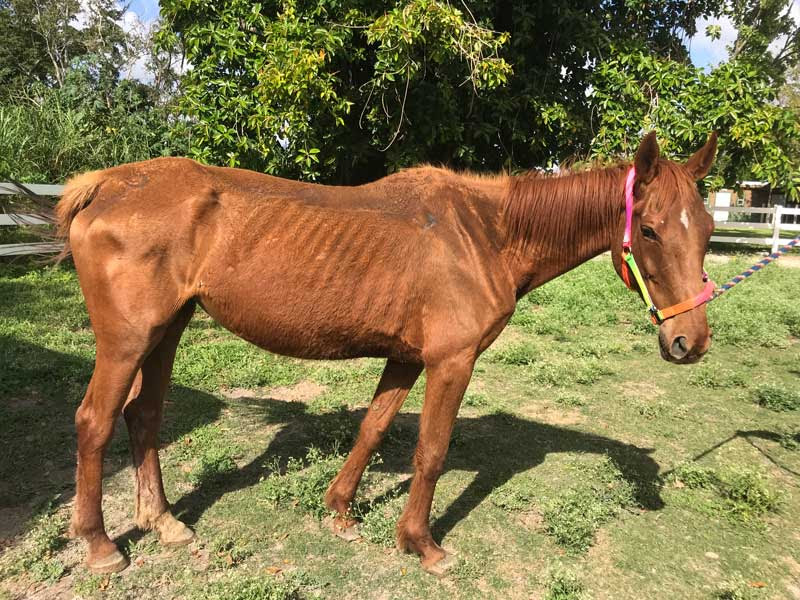 La Bolichera safe at our ranch upon intake.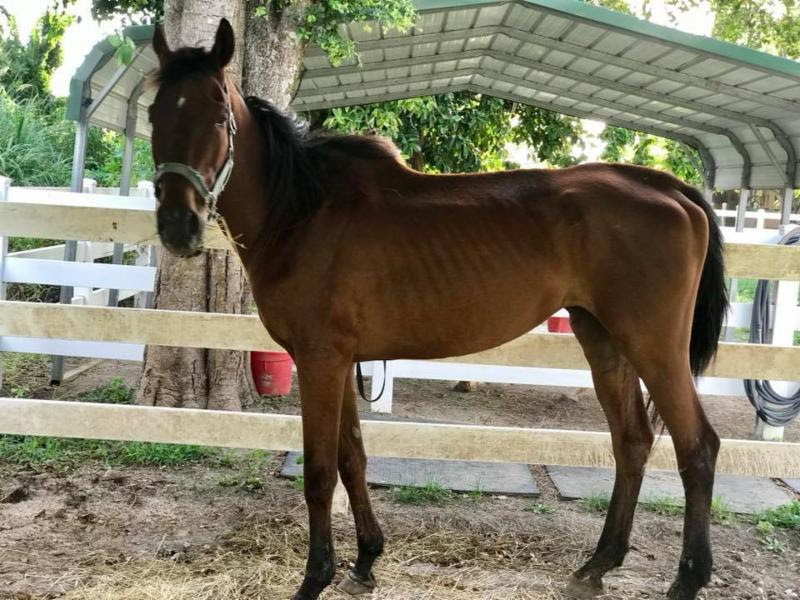 Fancy Fire enjoying her hay immediately after we rescued her.
---
La Bolichera boarding our trailer at the rescue scene. (Credit: WSVN-7 News.)
Fancy Fire being led to safety by Laurie Waggoner on May 1, 2018. (Credit: WSVN-7 News.)
*For media coverage of their rescue, click here.
Will you consider making a contribution to our Feed & Medical Supplies Campaign to help? Please click the button below.
If you have already donated to this fund, THANK YOU!!!
What is the impact of your gift?
$80 provides a veterinary physical exam
$100 feeds one of rescued horse for 2 weeks
$115 pays for summer shots and rabies vaccine
$190 covers annual dental care under anesthesia
$200 feeds one for a month
(These are only suggestions… Any contribution you can give makes a difference!)
Visit our GoFundMe Feed & Medical Campaign for the Rescues at https://www.gofundme.com/helpthehorses-sfspca.
Sincere thanks to Purina Mills and A Home for Every Horse for visiting our ranch and documenting SFSPCA's mission!