1/29/17 UPDATE: TRIAL HAS BEEN CONTINUED, NEW DATE NOT AVAILABLE. WILL UPDATE ASAP.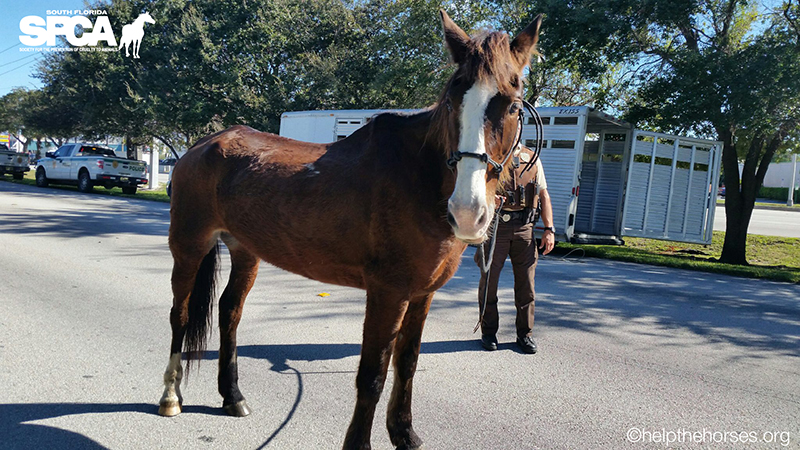 The animal cruelty case involving Trigger, the horse ridden from South Carolina to Miami, is scheduled to begin this Monday, January 30 at the Richard E. Gerstein Justice Building, 1351 NW 12th St, Miami, FL 33125, court room 2-11.
South Florida SPCA took Trigger in its care after Christopher Emerson was arrested by Miami Dade Police on November 23. He was charged with one misdemeanor count of animal cruelty, and one felony count of violating Florida's equine health requirement.
We will post an update as soon as we have new information. Meanwhile, Trigger is rehabilitating at our ranch and getting all the nutritious feed, vet and farrier care that he needs. And of course, loads of TLC.
Those interested in checking the court dockets for updates may visit https://www2.miami-dadeclerk.com/cjis/casesearch.aspx, and input case number B-16-035987.