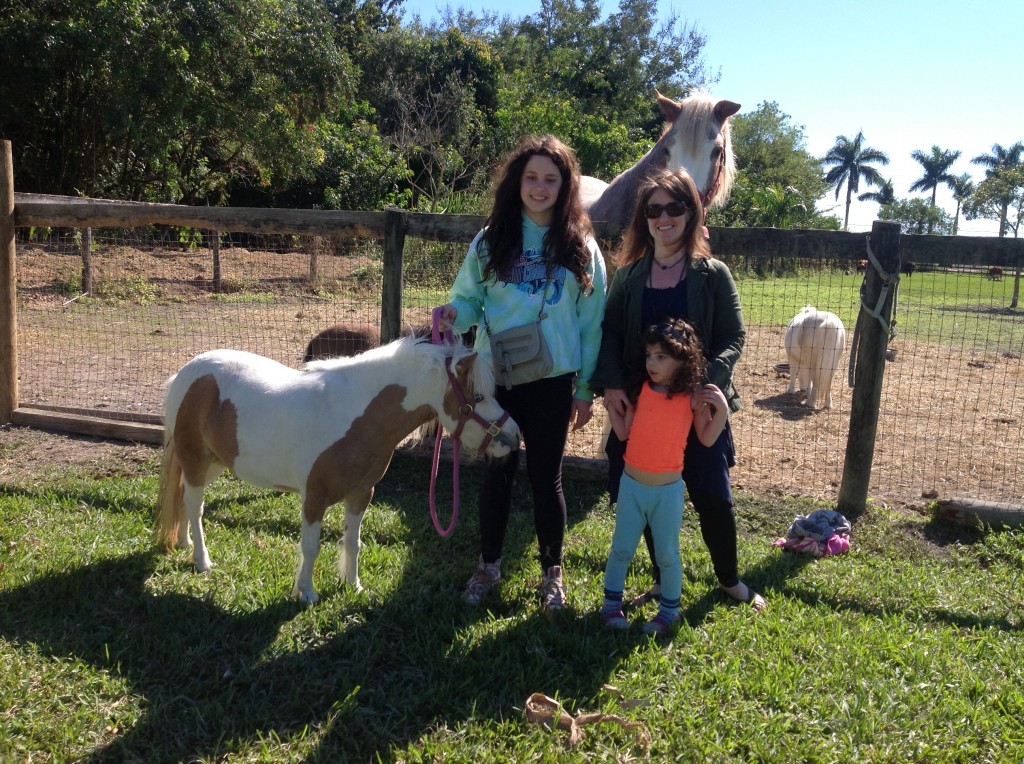 MIAMI, FL (February 16, 2014) Though it was a bone-chilling 29 below in her home town of Winnetka, Illinois, young Carly Jennings brought heart-melting warmth with her on a recent visit to South Florida SPCA's ranch in Homestead.
The journey to South Florida essentially began on April 29, 2012 when Carly created her bat mitzvah service project; an avid reader and horse lover, she set a goal to read 200 books with at least 200 pages each, and raise $5,000 for South Florida SPCA with sponsor support. (Her mother, Ruth Jennings, helped her research horse rescue organizations throughout the U.S., ultimately choosing South Florida SPCA).
South Florida SPCA board member, Ellyn Robinson, visited with the Jennings at the ranch where they toured the facilities and met the rescued horses and other animals. "We were both quite impressed, and were thrilled that Carly had chosen the South Florida SPCA Horse Rescue as the recipient of her fund raising efforts," said Ruth.
Once back in Winnetka, Carly remarked to her mother, "It's such a nice, clean place. I like how they keep the horses clean, warm and safe. They give the horses food and medical attention to make them healthy again. And I am happy that I am going to donate $5,000 to help rehabilitate the sweet horses."
"I was thrilled that we were able to come down to Homestead and visit the ranch," said Ruth. "Ellyn was such a great guide, she answered all of our questions and showed us the many ways in which the South Florida SPCA Horse Rescue provides a safe haven for these neglected and abused horses, and gives them much needed medical attention and love. Being there was inspirational, I felt such a huge sense of pride knowing that Carly has chosen such a worthy recipient for her Mitzvah funds. I hope that we will be able to come back and visit again sometime, and perhaps one day Carly will adopt one of the rehabilitated loves!"
To learn more and to donate, visit Carly Reads 4 Horses at http://carlyreads4horses.blogspot.com.