FOR IMMEDIATE RELEASE:
July 8, 2013 (MIAMI, FL)  Two horribly abused horses are fighting for their lives today after being rescued Sunday by SOUTH FLORIDA SOCIETY FOR THE PREVENTION OF CRUELTY TO ANIMALS.
The starving paint horses were found at a boarding facility in Miami Gardens, nailed inside a stable that had to be torn down in order to reach them.  According to Laurie Waggoner, director of ranch operations for SFSPCA, "Left without water, the horses were eating wood and their own manure (feces) in order to survive."
[one_half]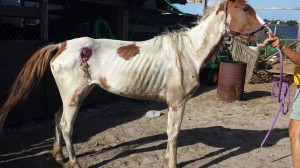 [/one_half] [one_half last=last]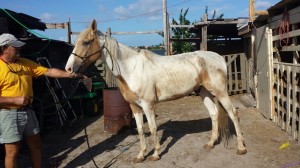 [/one_half][clear] [one_half]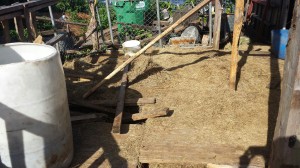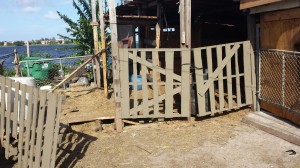 [/one_half]
[one_half last=last]
"I've been doing this 20 years, and this mare ranks up there with the worst of them when they're in that kind of condition. They usually have about a 50-50 chance of being rehabbed. We have to be very careful, starting out with very small quantities of food," said Waggoner.