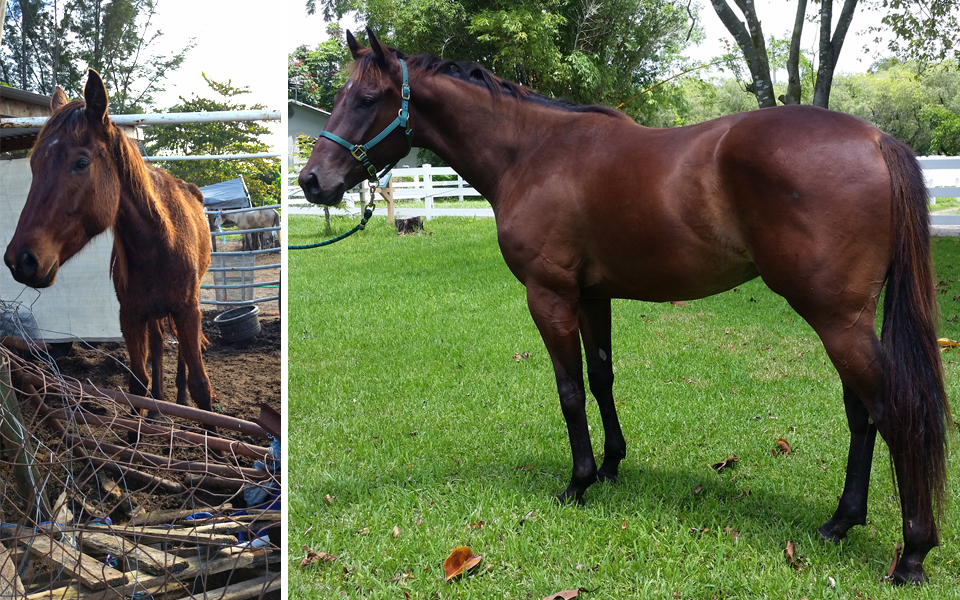 PHOTO: Desi as he was found on 12/30/15 (left), transformed after months of rehabilitation (right).
He was starving, wasting away in squalor — until you saved him.
Just as we were wrapping up 2015, we were called by police to investigate an animal cruelty case in Miami Gardens. What we found was heartbreaking. Amid piles of dangerous debris and utter filth were five horribly emaciated horses, clearly suffering from unspeakable neglect.
Desi, a timid young Thoroughbred, was one of the horses we saved that day. Thanks to the support of animal lovers like you, he was given the proper feed, safe shelter, medical care and loving attention he needed to make a full recovery. It took months, but the results were amazing!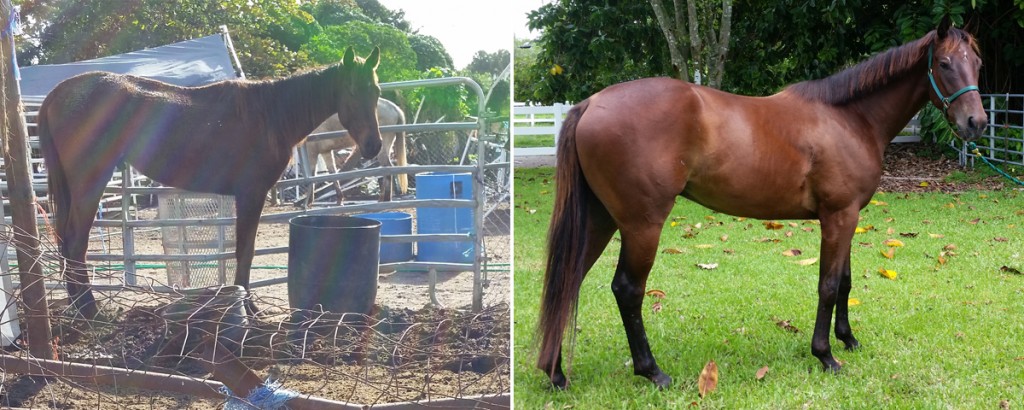 But there is one more thing you did for Desi. You made his adoption possible. Almost a year after he was rescued, the sweet, beautiful boy went home with his forever family, who fell instantly in love with him. He will never have to worry about starvation or neglect ever again.
Thank you for ending Desi's nightmare, and turning it into a wonderful dream come true.